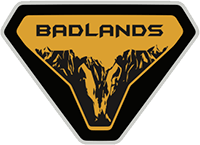 Well-Known Member
First Name

Daniel
Joined

Jul 12, 2017
Messages
Reaction score

1,136
Vehicle(s)

1978 Bronco XLT, 1979 F150 4x4
Your kidding right? The way its priced already they are making money on it. Not to mention a $1,500 destination fee.

Its great you have deep pockets and will pay whatever they charge. Most don't. The average Joe certainly won't.

The Base model is already $30k with destination. Add tax for me 6% thats $31,800. Great if you want to ride on 30 inch wheels and no lockers and add no accessories. Most don't. So whats the Sasquatch package going to be? Thats what 90% of us want when going with Base. If its $3,500 or less ill take it. That makes the price $35,300. That a great price and they will make money.

Now take that same Base and what if the Sasquatch package is $5,000 or $6,000k and they dont make it available for the Manual so you have to pay for the Automatic on top of it $1,500? You'll be talking close to $39,000 after taxes for a Base model. And thats not even adding things like steel bumper and other accessories.

Yeah. Um. No thanks.
You can always wait a few years and buy a used one and modify it to your liking.