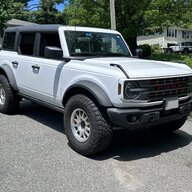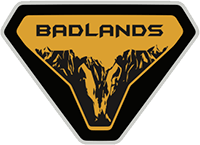 Active Member
First Name

Rob
Joined

Jul 20, 2020
Messages
Reaction score

90
Location
Vehicle(s)

1994 Bronco
I remember a time when Bronco/Blazer/Wrangler enthusiasts'
most
important concern was about traction and tire size, real world drivetrain upgrades, pulling the top off for the nice weather, simple necessities and knowing you have a unique vehicle.
I can't remember a time when someone got out of the cab on a trail and said
"Man, I would be so much better if I had more GOAT modes"
or
"Life would be so much better if the seat stitching wasn't orange".
A time when the only options you cared about was power windows, cruise and transmission choices. (Don't worry I'm not even 40 so don't think I am talking about the 60's) People were happy to own their
TRUCK
,
understanding it's not a direct replacement for an SUV, Wagon, Subaru, or any other unibody you're getting out of. MPG wasn't important enough to compare to a completely different style vehicle. Calling it a car would turn heads. Tire noise? Who cares? Upgrades and maintenance were done by yourself. If they didn't offer it from the factory it didn't matter because you would change it anyways. Worrying about the GVWR of the truck if you loaded it for a weekend at the beach?! Let's face it, 50% or more of these trucks will not drive on an unpaved road.
Remember when the Bronco community would get excited when news surfaced of a possible return ? Was your first thought "It better have enough rear cup holders!"
Has Ford failed this release ? I believe somewhat, but I don't think they thought there would be this much interest behind it, supplier shortage, and the economy. I think there should be more transparency to the buyer, but I feel they are doing their best. I for one enjoy seeing new photos, colors, options, videos, features, etc.
But
I will be honest in saying I'm sick of the revolving discussions about things out of our control or sh*t that shouldn't matter, and if it does - maybe this vehicle isn't for you? Maybe a BMW?
That being said, I have on order a 2 Door BL Sasquatch, VB, high package, 2.7 (4 Doors are soccer mom edition of the Bronco, sorry!
) I enjoy the amenities, but if all Ford offered was a base - I would buy that too.
My rant is over, carry on!