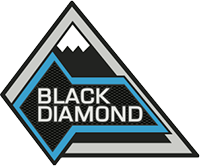 Well-Known Member
First Name

Lee
Joined

Jul 29, 2020
Messages
Reaction score

183
Location
Vehicle(s)

2015 Honda Accord
Bronco

Black Diamond
So this morning I went the nearest ford dealership and test drove both the Ranger 2.3 with lift kit and 35s and F150 2.7

Ranger 2.3 (lift and 35s) - so there is already a thread on this but I will state it again. The 2.3 is no slouch, when you want it to go it will go at a relatively quick pace. The 10 speed on a barely 100 mile truck was searching for gears but with automatic transmissions these day they have a thing that is call shift mapping that will map out a shift pattern based on your driving pattern, terrain, and variety of conditions. I really didn't notice that it was trying to look gears until I really focused on trying to notice it. Just let it do its thing and you will be just fine.

With the 35s and lift kit, the steering was not as responsive and required a little bit more input, the body roll was increased, and acceleration was decreased. I WANT TO BE CLEAR, I only drove a ranger with the big tires and lift kit, the 2.3 will still get up and go, I was still impressed.

F150 2.7 - ITS QUICK. I chose to try this because of the weight comparison and I see people worrying about weight, so I decided to go with the big one. From a stand still, its quick! At highway speeds, its quick. The salesman told me that when its pulling a fully loaded trailer at max capacity at 8300lbs for the 2.7 F150, it will do it but you will notice it. (Max towing for the Bronco is 3500lbs, so really no worries)
-EDIT: THE SALESMAN WAS ONLY TALKING ABOUT THE 2.7 OPTION ON THE F150. The 3.5 fully loaded at 11,000 lbs you really won't have any issues or notice as much you will with the fully loaded 2.7 at 8,300 lbs.-

My so my conclusion is that if you get the 2.3, it'll up and go for you in quick haste, with taller tires is when you will notice a performance drop because that's how real life works but it will be just fine. If you get a 2.7, you shouldn't worry about speed and power ever.
Last edited: