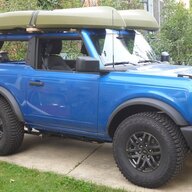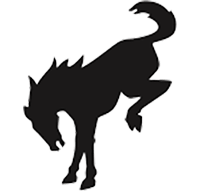 Well-Known Member
Joined

Aug 25, 2019
Messages
Reaction score

4,575
Location
Vehicle(s)

1972 Land Rover, 1985 CJ-7, 1998 TJ, 2014 BRZ
Bronco

Base
Vehicle Showcase
No automatic transmission on the planet adds 600 pounds to a vehicle. Unless you are toting an extra in the bed. Those weights are totally wrong. And since when can you get an F-150 with the 2.3L?

edit: I checked, you are wrong. Automatic adds 20 pounds. You are reading the spec sheet wrong. The approx. 600 lb weight difference is the entire 2-door Bronco model range spread. As in, stripped base all the way up to loaded out 'squatch. 4-door weight range is a little less of a spread, but still significant. Not sure how you can add 600 pounds to the truck with options but we don't really know how Ford got to that number. One could be with doors and roof removed and no options vs. a loaded truck with all doors and windows and loaded down with accessories like roof racks and winch for all we know.
Agreed - something seems amiss or not clearly accounted for with those vehicle weights. Leastways, I lifted on my own (with some effort) the 3 speed auto trans from my Wrangler into my van for a rebuild recently. And I'm no incredible Hulk. Hard to believe adding 7 more speeds to the Ford automatic would add 400+ lbs.
But if certain loaded configurations of the Bronco add potentially 600lbs, that can have some impact on acceleration/handling. Even when taking the hardtop off my Jeep, the acceleration and handling improves. Avoiding a lot of extra weight could help performance of the 2.3L.