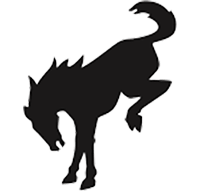 Well-Known Member
Joined

Mar 22, 2020
Messages
Reaction score

689
Location
Vehicle(s)

H2 Hummer, Holden Commodore
i see nothing wrong with what he said. However, i have not seen his other tweets.

but you sound like you've never been in a position where you may or may not have more information than someone else.

1. things get changed all the time. If he tells you A then all of a sudden its B, you're going to get pissed.

2. He has to get clearance on everything he says and it is not always clear what you can and can not tell the public or even coworkers

3. Internally, people should not found out about things from twitter before internal meetings. How would you feel if your significant other posted on twitter "i bought a new car" without telling you first?


You guys have to understand that even the biggest companies in the word have last minute changes or hiccups along the way. Nothing is set in stone until it is written of by 15 different cross functional teams and even then you never know.
The issue is nothing was gained from his comment, there was nothing positive that could have came from the doubling down on the previous answer by way of snarky remark.
Edit: It also suggests a very short fuse. As someone that works for a large corporation that reaches all over the globe, I don't typically deal with customers but rather dealers for our products. I get some questions/attitudes that, on the right days, don't just don't help the day to put it one way.
It goes without saying I can't get snarky with our dealers - unless I'm one of the old guys that's past retirement and just work for something to do. They just don't care.
Last edited: