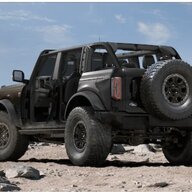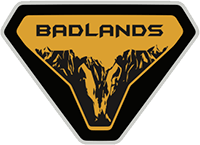 Well-Known Member
Took delivery of her last Wed. On Friday it was in the shop getting wrapped in Avery's Light Gloss Pistachio. It's a pastel green. Has a 1960's vibe to it.
A few of things first. I'm a graphics installer for a living. I've wrapped probably 1,000 vehicles in my career. I don't do them much any more because there's really no money in it. Most of my business is flat walls. But I'll still do a vehicle a few times a year when it's slow or it's my own. I've had this vinyl for a few months now, just waiting on our Bronco to be delivered. We ordered Shadow Black because we knew we'd be wrap it. And black vehicles are alway easier and turn out better when done. We picked this Light Pistachio color because it was subtle enough to be different, but not loud enough to be obnoxious. I want to drive down the street and have other Bronco owners look at it and say "what?", not "OMG". I think we nailed it. The color works so good with the Bronco's body lines….and heritage.
Obviously the break down of handles & fender flares were super easy. Which made the install even quicker. Took me a day to wrap the whole thing. Wifey wanted to keep the Badlands badges so I did. And we both wanted to keep the Bronco logo on the back. So I removed it, wrapped the tailgate and used VHB to re-Install it.
I also did strips of PPF in all t he door sills to protect them. Eventually I'll takeoff the doors and wrap the entire jams. But I don't have the door bags yet, so it'll be while, and to be honest it doesn't even look fun. Any advantage of black. If it started life out Race Red, the jams and rollbar would stand out like crazy and would have to be wrapped. Black goes with everything.
Ofher mods are a-pillar lights, shackles, HearShade bimini (which is awesome!) and black lug nuts. I plan on wrapping the beauty rings in the same color as the body, and then along with the black lug nuts, it'll make the rims pop. The Rough Country leveling kit gets installed this coming weekend. And lastly, it's getting Ceramic Quoted on Wednesday this week.
Couple of answers to questions I know people will have. First, it doesn't look anything it like Cactus Grey. You can see the difference here…
Pricing. Tough one to nail nail down. The vinyl cost me $580 and the install was obviously free. I can't and won't give you exact quotes on what wraps for your Bronco will cost. Because everyone charges different. But I'd guess $2500-$3000 is fair based on what I'd charge. If you want to buy the roll of vinyl yourself I'll send you the link, then you need to find someone to install it, which again, I can help find you a quality installer in your city. But I'd guess $1000-$1500 for the install alone, because that's what I'd charge if you called me to install it. (Please don't
)
How long does a wrap last. About 3 years is average. Depends on how you take care of it. Park it outside it's whole life, never wash it and you let the birds shit on it, you'll get a year. Park it in the garage, wash and wax it and take care of it, 5+ years. Yes, you can wax wraps. It's actually recommended. Synthetic wax only. Think of it as sunscreen for the vinyl. It'll keep all the nasty stuff off it. It's up to you how long you want it to last. Yes, it'll scratch. But light scratches will come out with sunlight hitting it. Drag a shopping cart down the side, it'll tear at it.
So far I've had nothing but compliments. I'm sure someone won't like the color. And that's fine. We all like what we like. Next year we're going to wrap it in a Powder Blue and I still want to wrap it in Snow Camo…which blends in to the Arizona landscape perfectly.
Last edited: