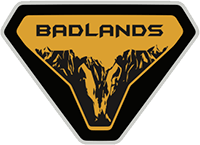 Well-Known Member
LikeToTurnLeft,

I love the retro look. I work for Avery Dennison and thinking about using the Sea Breeze Blue on my impending BL. I attached the four new gloss pastel colors from the Supreme Wrapping line of films...too many colors to choose from!!
Awesome a massive Avery fan. It's all I use and recommend.
Smokey Blue was my wife's first choice. But ultimately we did the Pistachio because Ford didn't offer anything in the green family and there was already 2 blues from the factory. Smokey Blue would look absolutely killer on a Bronco!!
Fun fact. I'm the first Avery Certified Installer in the world. I also helped Justin out on writing a few of the test questions. I am not listed on the "find an installer" site on purpose, as I do not do retail installs and don't need those type of leads.