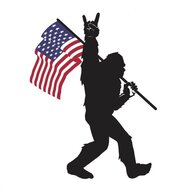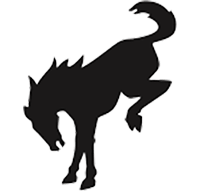 Well-Known Member
First Name

redneck
Joined

Jan 3, 2020
Threads
Messages
Reaction score

6,933
Location
Vehicle(s)

88 5.0 LX, 08 F-150 Stepside, 13 Explorer XLT, 97 Jeep Wrangler
Bronco

Base
I'm sure the other mfg's have their reasons for doing it the way they did. But ICON is first and foremost a suspension company, not a "lift kit" company, so I'm confident our designers have their reasons for doing it this way. I will admit that I'm not as well versed in that specific question as I should be so I'll have a chat with those guys after the holiday and let you know what I find out.

But I can tell you what I know just as a lifelong off-roader who has been modifying and wheeling 4X4's for decades. The suspension geometry is the same regardless of where the "lift" is. coming from, if you haven't changed any of the suspension pivot points. CV angles don't care how the shocks are mounted...3" of lift affects that angle the same regardless, if you haven't moved any pivot points. The only way to get a certain amount of lift without affecting the CV angle the same is to use a portal. Same thing with steering. Unless you've moved the steering pivot points, the amount of lift affects it the same regardless of how that lift was achieved.

I will say that our kit uses a top spacer and a pre-load spacer on each strut, not a single spacer. The top spacer goes on top of the strut, below the strut mount. The pre-load spacer goes between the top of the spring and the underside of the top of the strut. So the amount of lift isn't entirely on top of the strut. I'll find out whether there is any performance benefit to this when I chat with the engineers next week. But I do know that it allowed us to make one part number that fits on all Bronco trims (some simply don't use the preload spacer at one end).
Thanks for the honest response and I have done this kind of stuff for a long time as well. I'm 53 now and have worked in an auto accessory store (4X4 and performance parts) for the last 20 years and have drag raced Fox body Mustangs since they have been around.
First I will say ......technically you can say it is not all on top but from what you described above you are basically just sandwiching the upper mount with a spacer on each side so it is mostly on the top of the coilover. But I guess I am splitting hairs here.
I will say this though. You say it does not change geometry as you lift, but it does. Even in a SFA setup as you lift the vehicle you will need to increase the track bar length (or a drop bracket) and drag link (drop pitman arm) to maintain correct steering geometry and to keep the axle centered under the vehicle. Even in a lowered Fox body you will encounter bump steer which many companies out there have a bump steer correction kit which keeps the tie rod from being at a weird angle as to induce bump steer.
Not trying to knock you, I sell your stuff when I can just curious the thinking behind your lift as it is bit different than others and I am curious why.
Will look forward to what the engineers have to say.