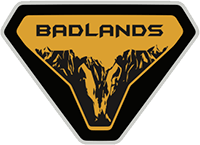 Well-Known Member
I haven't had anything left on my Bronco. But have noticed everytime I park somewhere and come back a Jeep is parked next to me. My wife just tells me they are jealous they don't have a Bronco.
I think Jeepers are just happy to see other off-roaders out there. I caught a guy parking next to me in his Jeep this weekend. He left a good bit of space. As I was getting in, he said How much he liked the Bronco and was happy to see another off-roader that wasn't a pickup truck.
He asked would I wheel it. I said, only reason to buy and deal with the thing. Said he went wheeling a good bit and we'd see each other out there.
I get it and felt it was a good exchange.