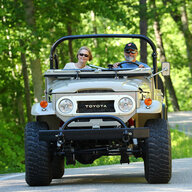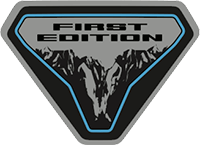 Well-Known Member
I have to ask, first time Jeep owner with the JL and can't wait to get out of this FCA piece of crap even though it is fun when everything works and the top and doors are off, what in the hell is the benefit to fold down windshield? Why does that matter and why would the bronco even need to include it.
If you've never ridden a motorcycle, or wanted to, you'll probably never get it. Not too many people do it. For one, not many vehicles allow you to. But when you have the opportunity to cruise around with the wind in your hair, it's a great feeling. On the street I'm not even sure it's legal. But I do it. If I'm going somewhere and staying under 55 in my FJ40, the windshield is usually down.
My wife loves it! She loves riding on the bike but in the 40 she doesn't even need to wear a helmet. Some good glasses and you're good to go.
Imagine driving your Bronco to a mountain pass, folding down the windshield and soaking it all in. It's awesome.