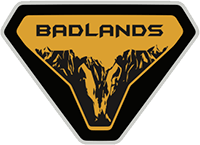 Well-Known Member
So, timeline for my Bronco build: In production 4/8/22, built 6/27/22, shipped 7/28/22, delivered 8/6/22, and purchased 8/8/22.

Over the weekend, all of the trial stuff (connected built in Nav, for example) expired. I also never received my Fordpass points for the purchase. Further digging shows that according to Ford, my warranty start date is 5/12/22. They claim the first owner took the vehicle in for service. Odd, since I'm the first owner, and on 5/12, it was sitting at Dirt Mountain. My dealership is looking into the mixup, but they say they didn't do anything prior to me taking delivery, and I tend to believe them that they wouldn't have randomly selected my Bronco for service 3 months before it even showed up at the dealership.

Has anyone else had their warranty start date be inaccurate? I mean, 3 months of warranty is three months of warranty. That's more beneficial than the trial subscription stuff that all expired only 27 days after I bought it. Warranty is especially concerning, since I had a random 13MM nut fall out from under the dash this weekend, too.

Edit: Dealership was able to resolve.
Last edited: