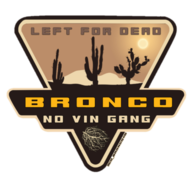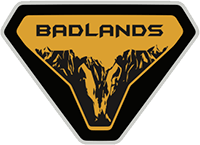 Well-Known Member
I thought it would be interesting (and valuable) for professionals in industry to have a thought provoking thread discussing all aspects of the new Bronco release from the perspective of industry professionals – NOT an average customer. NO dumb questions about "can I get this option with that option" or general bashing allowed here. Maybe we'll learn something here that will carry over into our work lives.

So, product managers, engineers, assembly workers, mechanics, production planners, procurement and supply chain folks – take off your "customer" hat for this thread and put on your "business" hat to grade Ford from your professional perspective. What is your impression of how this new product development and release has gone, what does it mean for Ford in the future, and what would you have done differently or the same?

Here's my take:

I am a Product Portfolio Manager within the off-highway hydraulics industry but hold an engineering degree as well. My career started in product engineering and also applications engineering. Currently it's my job to be responsible for an overall portfolio of products to ensure that cost and profitability targets are hit, ensure that we are fulfilling the customer's current and future needs, and ensure that we are managing the life cycle of our product well. My experience has given me a broad business perspective and I enjoy thinking about what Ford has, is, and will be going through. Here are some examples of how I would grade Ford and some opportunities for them to improve next time around.

New Bronco Overall Product fit vs. Customer Needs: A-

I think Ford did a great job of getting out in front of their customers and conducting REAL "Voice of Customer" activity and it shows. Everything from the way that they considered where to put grab handles for easy entry and exit, to considering the fact that if I want to take my doors off regularly, they need to be easy to manage and I need a place to put them. The special "Bronco" stamped fasteners are INGENIOUS. I hope they can patent that somehow. That is a fantastic way to have an active conversation with your customer base years after the product is purchased. Versus the competition it seems they're taking some "extra steps" that could really differentiate them long term with the product overall. I did not give them higher than an A- because my current impression is that they are being sticklers about key option combinations that clearly customers want, but they are not prepared to offer (manual + sasquatch, air conditioned seats, etc. etc.). These are trade off decisions that any industry pro should recognize and be willing to wrestle with – so if Ford internally accepts that they must make these trade offs then it's OK by me.

Variation Management: A

Operations and supply chain pros be happy. With a highly modular product like this new Bronco, it would be SUPER easy for Sales & Marketing to create an Initial Option Portfolio which is TEN TIMES bigger than what you see now (it's already huge!). I think it's remarkable that Ford has stuck to its guns with the limitation of certain features to certain options or packages. Ex. – sway bar disconnects ONLY on 2 versions. Apparently only ONE interior available for First Editions. Sasquatch with auto trannies ONLY. It would be very easy for product marketing to say "give use these options – I have lots of demand!", but somewhere someone in OPS is saying, nah bro – too much for us to handle go fly a kite you got most of what you wanted. I can truly appreciate that. So, although strict variation management is never popular with customers, well done Ford you're not biting off more than you can chew.

Initial Release Event: C+

Call me crazy but I think Ford knew exactly what was going to happen with the technical glitches and site crashing on night of the release. They just chose not to prevent it from happening. This isn't rocket science: high site traffic equals technical difficulties. I don't believe anyone at Ford got fired over it. The reality is that limited IT resources are a serious problem with website support, virtual launch, and configurator implementations and this was no exception. However, there is still a lot of hurt customers over this and that's why they get a C+. They didn't get an F because honestly, they accomplished their goal of having an awesome presentation of the product and creating high demand. But they did not pass with flying colors because the vast majority of customers had issues.

Product Design and Approach: A+

I can't tell you how many times I've heard the initial reaction of "they knocked it out of the park" or "they nailed it" on this one. Heck – my wife and I are both super excited about the same vehicle and decided to put in a reservation! We have NEVER purchased new before. That's telling you something. There's something about the way the design works with the image, history, and engineering with the new Bronco that brings everything together in a way that every true "enthusiast" just gets and doesn't question. I'm very impressed how they were able to incorporate the classic Bronco's styling into the new version amongst other things.

Engineering: B+

Time will tell the verdict on this grade more clearly, but it is very apparent that Ford Engineering is making overall good decisions on robustness of components which balances with the cost that a typical consumer is willing to pay. In addition to component selection, it is very clear that the validation processes they are going through are likely very sound. Especially true looking at the evidence of their test mules being thrashed all over the place. I have read / heard in an article somewhere that the solid front axle was never really a consideration for the new Bronco. Makes complete sense to me from an engineering perspective where the customer base is understood not to be the MOST hardcore rock crawler, but an adventure-seeking enthusiast who's more likely to run moderate trails easily conquered with IFS, and more appreciative of excellent on-road manners and modern driving features. I did not rate higher than a B because of lack of long-term robustness evidence and a few pieces of evidence that make me question some choices… Two examples being the hypothetical concern over matching 35" tires with the manual transmission, and the apparent very low placement of alternators on 2.7L engines.

EDIT: 8/10 - I'm bumping this score up to a B+ due to the clear demonstration of real-world testing in extreme environments. They are clearly testing the foreseen customer use cases and being relentless about "thrashing" things to find weak points. Just about the only reason at this point not to go to an "A" is because of not knowing extended life durability / reliability and wet condition performance. What will happen when they pack that front end full of mud then try to drive it 200 miles home...

Public Relations: C

Ford's public relations skills suck. This is the most concerning thing to me about this entire launch. I understand that this is a major product family launch in a "new era" of technological communications channels, but dammit if feels like they didn't have a good plan. They should understand that in this era, literally every little piece of digital communication matters – they should have used that to inspire confidence with their customer base, but instead it seems that they've being continually decreasing their customers' confidence. As I've seen stated many times, "they had us by the balls" on release night and they could have had us anyway they wanted to, but instead terribly written and executed tweets, difficult to find and sometimes conflicting technical information, and poor explanation of option dependence's have led the forum scene to run rampant with rumor mill gossip and bashing leading to customer reneging or reducing their purchase certainty. Do yourselves a favor and find yourselves someone who Tweets in complete sentences Ford. Another contributing factor to the bad PR score here is certainly the confusion and dissatisfaction around the dealer selection in the reservation process. It was very difficult to determine what was truth or lie as it relates to switching dealers and how to go about doing it. Finally, although I know it's not necessary, Ford you needed to have a damn product roadshow. Inspire confidence in your customers by sending out prototype or production intent units to every state and let them do a tour of the dealers so that customers can look, touch, feel, and "buy in" to your product.

I'll end on a positive note by saying I thought it was a fantastic idea to do a "live Q&A" via Twitter. I had low expectations and they were met, but I think this could be a valuable customer communications channel going forward and the customer base really did like the idea of getting some questions answered all at once.

EDIT:8/10 - I'm bumping this score to a C. Ford has taken a very interesting approach in boosting customer confidence in the overall product. They have embraced the idea of social media documentation and promotion of actual product performance in unfiltered environments. All of the recent videos from Rubicon and Moab are a clear indication they are unafraid to bash this thing in front of people to prove it does the job and keeps going. This is not easy for a large OEM to accept - and it is VERY risky. They are potentially revealing failure points of a product that is about to go into production. VERY good for boosting customer confidence in overall product performance.

I think it will be difficult to improve their score above "C", due to all the other option / communication issues I still feel are a problem, but hey maybe they will improve upon that in the coming months!

Conclusion: Nice job overall!

Overall Ford I think you're doing a great job. But there's definitely room for improvement. I'll stop my rambling now, but there's a lot I have not covered so I can't wait to see other's present their discussion and views. As I think of more things I'll share them too!

Reminder: NO STUIPID OPTION / RECOMMENDATION QUESTIONS HERE – go find another thread for that.
Last edited: