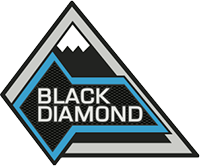 Well-Known Member
So I accepted delivery of my '21 2.7L Black Diamond w/hardtop, sasquatch, and mid package a couple of weekends ago. I moved to Maryland this year so I flew back to AZ to pick it up from the dealer I ordered with, Rodeo Ford (no ADM and was an easy experience).
My jaw dropped when my Uber dropped me off in front of the dealership from the Phx Skyharbor Airport. They had my Bronco freshly detailed and sitting out front of the dealership under a little tent. There was already a couple shoppers ooohing and aahhhhing over it. The salesman took care of any final remaining paperwork and helped me sync my phone with the Bronco and let me give it a good once over before driving off with it. My pre-acceptance observations were:
-There was a blemish on the top of the windshield, looks like a drip of melted glass or something, dealer said I can replace with warranty.
-Cactus Gray in person is absolutely amazing, especially on a full size Bronco, and even more so on a BD w/ the contrasting MIC color.
-MGV seats feel very premium and I am very pleased with them.
-The factory put an orange elastic cord on the passenger side seatback, kind of annoying.
-MIC top looks of. Some edges look a little rough but I'm not overly worried. That's what warranty is for.
I then popped the top off and made a couple stops in the PHX west valley. It was great with the windows down and front roof panels off. Wind buffeting above 50ish was a little annoying but rolling up the windows helped that. I traded in a 2011 Raptor for it and the ride is sort of similar. Cushy suspension and plenty of power. But with the shorter and narrower wheelbase, the Bronco feels way more nimble and peppier. It feels like a lifted go-cart or buggy, in a good way. The front fenders don't really catch anything from the sasquatch tires, after 3 miles and driving on dry roads I still had dirt on the side doors.
I then proceeded to hit the highway to get back to MD. I had plans to stop and hit Schnebley Hill in Sedona but was up against the clock and decided to get home as fast as I could. Really comfortable on the highway. I activated the lane assist and it wasn't bothersome at all. It holds a line really well and I only experienced getting blown around once, in Oklahoma. My driver side mirror whistled the first day, but hasn't whistled since. Sound system definitely isn't as nice as the raptor's but even on the highway I could hear fine with it turned to 11-13.
I''ve got some parts sitting in the basement I plan on throwing on once I get a free weekend and I'll probably start a build journal for that. I got teary-eyed trading in my Raptor but I absolutely love the Bronco. It looks incredible, will get me to any backcountry trailhead I want to get to, and handles just great in the city. Despite waiting an eternity for it, I still feel like it was worth it.