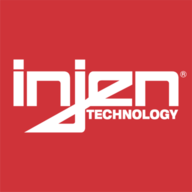 Member
Squatch Sponsor (Level 3)
First Name

Injen
Joined

Dec 23, 2022
Threads
Messages
Reaction score

77
Location
Website
Vehicle(s)

Bronco
Your Bronco Model

Undecided
Received my Injen Intake yesterday after preordering it back when they released it. After a couple delays it finally showed up and I went ahead and installed it. Ford definitely didn't make it easy to swap out the inlet pipe but thankfully Injen supplied a tool to pop off one of the breather hoses that doesnt just pop off.

The reason why i went with this intake is they are also making a snorkel and this intake is made to work with it. First impressions is its not overly loud in the cabin but you definitely get to hear that induction noise which sounds great. I have a manual transmission and in between shifts it definitely is audible. As far as HP gains its probably minimal if at all but I definitely feel it in the Butt dyno.

Overall i would definitely recommend this intake but don't expect a quick install lol.
Glad to hear everything worked out for you and we really appreciate the patience! We're not going to lie about the installation but it truly is a little cumbersome with the install but well with it when it's all said and done.
Great Job!