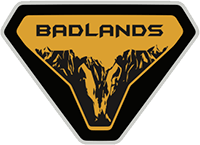 Active Member
Replaced the OEM sliders on my Badland with these from Rhino:
https://www.gorhino.com/Dominator-D6
These cost $529.05 which is a lot cheaper than the running board Ford has for sale. I also like how they look better.
It comes with Bronco specific brackets so installation was very easy. Took off the OEM sliders and got these on in 2 hours. They're very sturdy and now getting in and out of the truck is much easier, also no more fear of people slamming their door into my baby!
Before:
After:
.