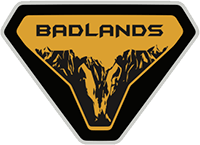 Well-Known Member
I will edit my original post as no one reads any other posts after the first one, as I did give him credit after I found out who's picture it was. His picture is from a Ranger, my pictures are from a Bronco. There was a post months ago stating that this couldn't be done on a Bronco. Hence why I put photos so everyone can see that it fits. The original content is the picture of the keyless entry on the Bronco.
It was never an issue.
Now that the production Broncos are out it's nice to get a real world look if it will fit.