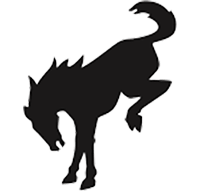 Well-Known Member
I have a '22 soft top and a '23 hard top, both 4 door and as OBX's with Lux they have the extra sound deadening. There is very little difference in the sound levels. I'd say the MIC top is about 15% quieter at some moderate speeds around 35-50 mph but once you get at 65-75mph, they are both very noisy especially compared to my wife's Range Rover. I drove them back to back to see the differences in noise levels and it's not much at any speed. As far as heat retention goes, neither has any trouble keeping us warm even when the temps are -15º F. The heaters are strong on the Broncos and with the remote start it's not an issue parking one outside even here in Minnesota where it will be -10 F tonight. Heated seats and steering wheel are things that I would no longer do without in Minnesota.
hey I took order a couple months ago - hard top.
Re: heaters, when I have the floor selected, the the airflow under the dast to the feet is so-so & under the front seets to the rear passenger is almost nothing.
+ (With feet selected) There is a big air sound from the top of the dash - as if its on defrost!!
But almost zero air coming from the top onto the windshield
** Do you experience the same?