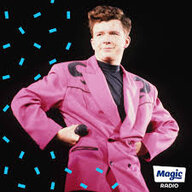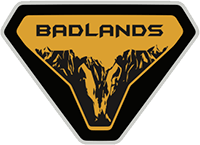 Well-Known Member
First Name

Rick
Joined

Jul 24, 2020
Messages
Reaction score

13,689
Location
Vehicle(s)

2-stroke unicycle
Bronco

Badlands
Having just spent a few days down in Moab getting to ride in some Broncos and also a few days driving this Rubicon below (never cared what year it was, seemed.... newish? 10K miles on it and rattling nicely), i'll say that the the interior of the Rubicon was mostly cramped and Jeep/Chrysler follows it's long history of using overly thick, chunky Chernobyl grade/Era plastics with aplomb. They last in the way that cockroaches will outlive us all. And Jeep have about a half century of evolution on the model to get it to the point where they could finally hire a pair of twelve year olds to lay out the controls.
That is to say the interior is "bad" if your aim was a comfortable rig that gets a little bit of mild off-road time. It was great if durability for a focused off-road rig is your one and only goal, which it is for Jeep and why they look so silly on public roads.
Bronco is 50 years behind and all the tribal knowledge that Jeep has won't translate to the design aims of Ford. I found the Bronco interior to be more open and less cluttered with Jeeps over-wrought pseudo "tough-guy" styling in favor of a clean minimalist approach.
I doubt the Bronco switchgear will fare as well with the ham-fisted and sausage-finger crowd, but it will survive, even if worn at a faster rate.
The one thing i'm most excited for with Bronco is that there isn't a massive bar directly behind the drivers head. Can't tell you how many times my grape took impact from that damn thing while we were driving Fins N' Things in Moab. Wasn't such a big deal on the White Rim trail in Canyonlands NP, but still happened with any steep elevation change.
That change alone will be massive for Bronco. Prior to getting drive-time in the Rubicon I thought the warnings of wearing a helmet were ridiculous. Well, they are ridiculous if you have a Bronco! Jeep having a passenger grab handle right in front will likely be better than Bronco's arrangement of small grab handles at unequal heights and distances from the passenger. I could imagine somebody with less upper body strength getting fatigued on a longer trail with the handle situations in Bronco.