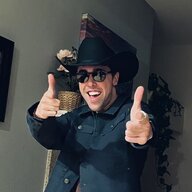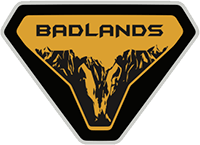 Well-Known Member
First Name

Nick
Joined

Jul 20, 2020
Messages
Reaction score

2,131
Location
Vehicle(s)

Hyundai Elantra GT Sport
12/5 - SECOND DAY UPDATE WITH QUESTIONS AND ANSWERS
Hey everyone!!
Just finished up at the Bronco reveal at the Scottsdale expo!! They presented the Trail Concept, the Fishing Concept, and a rapid red Bronco Sport. I met some 6G members (shout out to
@RedDawg
for spotting me at the expo haha. And big props to
@Cold_steel
for going crazy with the investigative photography).
I asked A BUNCH of your questions and had a great conversation with the Ford Bronco product specialist (he's also a Ford performance driver) on the expo floor. He was a straight shooter and loves the competition between 6G and BN!! He said some of you are a real pain in the ass though haha! I must say he really knew his stuff. He admitted when he didn't know as well. I had to parse through my 30 mins of discussion recordings on my phone to summarize answers, but boy oh boy do I have some info for y'all! See below!
When will white MIC tops be available?
HA! Tricked ya. You thought I'd actually ask the Bronco rep this question? We all know the answer is "not in the 2021 model year". Now, on to the questions I actually asked....
What's going on with the B&P? There's going to be an update but how much of it is changing?
The B&P was essentially released to allow people to order the Bronco Sport. Ford threw the Bronco on there shortly afterward as a way for you to start looking at stuff. A lot of it is still being determined.
Is the inability to add certain packages and accessories on different trims a GVWR issue? Are they B&P glitches?
Some of them are glitches but some of them may continue to be unavailable due to safety concerns with GVWR. Product development is still trying to figure a lot of that out. Stay tuned for the B&P update in January.
Any concerns about the floor air vents in the washout interior?
None at all. They're designed well.
What's the difference between the high performance instrumental and dash panels vs the standard? Soft touch vs alternative?
It's still undefined at the moment but Ford knows it wants to offer high durability dash and instrument panel (think more grippy and rugged) vs a high trim dash and panel (glossy, finer finish, but not as compatible with rugged lifestyle). "They're trying to think far enough ahead accessories-wise but can't put it out there quite yet."
Is the 2.7L Auto combination actually $1895?
Yes, and it's a steal.
Can you delete the spare tire at order?
No. You cannot.
Is the vehicle flat towable?
At the moment, the manual is and the automatic is not. They're still working out kinks with the auto transmission setup. The goal is to have both flat towable in neutral gear for MY21 release.
Standard speaker system vs B&O? What are the size of tweeters and subs?
Doesn't know. Need to talk to the B&O guys. Apparently they designed both the standard and upgraded system.
Will there be a standalone options for 2" lift kit?
Yes. It will be one of 200 accessories in the updated B&P.
What's the difference between the High Package sound deadening and the Roof sound deadening?
High package sound deadening is to directly reduce road noise with the top on or off. It's in the body of the car. The roof sound deadening that is available separately is for those who ride with the hard top on. It's low-weight insulation added to reduce wind noise.
Can you get just a soft top and skip the MIC top?
No. You can order both. You'll have to wait til MY22 to get just the soft top.
What color are you getting?
Area 51 without a doubt. It's not baby blue. Don't let the photos fool you. It looks great.
What is your favorite accessory? What can you not go without?
The 12" screen. It's the dumbest thing, but I have to have it. It provides a lot wider camera view (they must not adapt the view for the 8" screen) and just looks like it belongs. The 8" is fine but the 12" is the way to go.
Why was navy pier the only option on the FE?
That is a perfect example of what happens when customers rant and complain. FE reservation holders made themselves heard and they got black interiors at 4PM 12/4 because of it. I guarantee that 98% of the people who chose to only put navy pier in the FE never actually saw it in person during development. They didn't know what it looked like.
Why haven't we seen cloth interiors a lot? How is the cloth?
1) The concept model in cactus grey with the "Nintendo" white and red interior color scheme was a cloth interior. 2) A lot of the performance demos that have been tested have the cloth and it is great. It's more of a fiber or thicker synthetic. It doesn't get hot. It's robust. 3) Ford just tends to demo their more luxurious interiors.
Will we be able to swap the grilles at order? Can we mix and match?
There will be stuff coming. The R&D folks have been messing around with that.
SIDE CONVO ABOUT COVID
Covid has been very challenging. We can't go to our vendors because they're locked down. We can't try out materials and package combos and fits. It's been very limited. We're doing our best to test what we can.
Are the molle panels on the back of the seats included with all interior types?
Yes. They're on all of them.
Why in the hell is the back of the MGV interior rear seats carpet?
*whispers "To be honest, I have no idea" hahaha* It's preproduction. It may have been what was available for construction of the model. The Bronco Sport has plastic backing in the cargo. The back of the front seats on the Bronco models are a plastic molle grid. More than likely, the design team will make the back of the rear seats out of plastic. There's a lot more to finish before manufacturing for production.
Why are there dedicated accent colors in the trim interiors? Can we swap out colors on the interior (not the stitching but the grab handles and vent switches)? Will the Wildtrak really have A51 accents in it?
"God I hope not....if so, then Ray Charles designed it." Hahaha love it
He said that he expects the accents to either be customizable or to come in the color of your vehicle. That, or they will be a black or neutral color by the time we order. He didn't seem too sure, but he was definitely on board with those accents not being strictly held to each trim.
If you get a Wildtrak and add the Modular Bumper, will the wiring still be there for the fog lights?
Doesn't know. That would be an Esteban question.
SIDE CONVO
Bronco Nation is going to start doing question and answer sessions on Mondays or Wednesdays. They will take 5-10 questions and field them to the proper groups at Ford to get answers. They will be live sometimes. Pretty nice!! Wish they had been doing that all along but they seem to figuring things out which is fine. The BN guys really want to prevent non-factual info from spreading like wildfire and misinforming customers. Hopefully we can start managing this well on 6G too. This product specialist has been working on Bronco for three years and worked on Mustang GT in a basement for 4.5 years.
Are there going to be other steps available besides the tube steps?
At the international off-road expo, the product specialist shared the Bronco rock rail design specifications with Rock Slider reps at their booth (automated kick-out step third-party vendor). They're hoping to collaborate ahead of time as much as possible to expedite aftermarket part availability. (I'll take pics of the Rock Slider steps tomorrow morning for reference).
Difference between the SAS and Badlands suspension/lift?
Barely any difference. The SAS is ~10mm higher, so step in height is about the same as the badlands with 33s (24" step in based on the iPhone AR measurement below)
What other models do you have running around for display?
The overlander is in Mammoth right now. He's also got a VELOCITY BLUE build that should be making the rounds soon (I died on the inside when he said that. So excited!)
Any measurable hit to MPG with the SAS package?
Don't know yet. The EPA is really strict on testing and market claims, so we haven't been able to make a statement on that yet. Ford has a state-law driven goal (California specifically) of hitting 40-45 MPG across it's entire vehicle portfolio (on average). Any misclaims to MPG can impact that vehicle marketing claim. They're very careful with what they advertise. They also get penalized for over-claiming MPG.
What's going on with the camera and the winch?
It's going to stay as is. Maybe there's a workaround in the future. But honestly, it's not that bad. You don't need the full 200 degree view in front. The winch doesn't block too much and you can utilize the front camera for crawling without a problem (He's done it a bunch so I would imagine he knows).
What size cooler is in the Fishing Concept?
The cooler is a 45Q with dimensions 27" x 17" x 16".
OTHER QUESTIONS AND ANSWERS FIELDED BY @Cold_steel

Aside from Wheels/tires and larger bump stops- Is there any other difference between a Badlands and a Badlands Sasquatch?
There is also a slight suspension lift. There are some parts that are not the same part number in the suspension between Badlands and Sasquatched Badlands. He empathized that it was a very slight lift, and clarified this is beyond the lift provided by just adding larger tires.
I know the winch obstructs the front camera, but does the OEM brush guard?
Camera is tilted down and does not show the OEM brush guard bar in the view. (I looked at the cam angle on the 4 door and this is believable.)
Will there be a pull out tailgate on the 2 door?
Cargo area is too short behind rear to really accommodate one.
Can the rear lift up glass clear the spare so it can open with the rear door closed?
No. The door/spare must be open and out of the way
END OF QUESTIONS
PHOTOS
I do not know why they had blue/purple strobe lights at the exhibit. It made the colors super weird ?. The engine model is a 2.3Eco. I measured the step in height in the 33" Badlands concept and confirmed tire size for reference.
Please request more pictures if you'd like. I'll be back Saturday morning to focus more on photos and the rest of the expo.
Last edited: