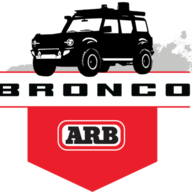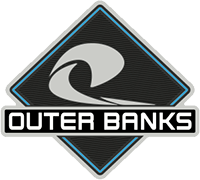 Well-Known Member
Squatch Sponsor (Level 3)
Hello Bronco6G!
We are excited to be a part of such an awesome community and we have much in store for this forum! If the all-new Ford Bronco isn't your first 4x4 rig, then you might be familiar with ARB. But for those of you that aren't, allow us to introduce ourselves.
Our origins can be traced back to Australia's Outback, circa 1975. Our founder Anthony Ronald Brown loved the Outback but understood the limits of 4WDs at the time. His greatest concerns were the lack of space for gear and protection from wild animals and trail debris. This led Tony to develop the first products from ARB, a roof rack and front bumper.
Tony's business took off in a matter of months. His brothers joined the cause and the initials he etched into his finished products quickly became an emblem of off-road adventure for a nation of enthusiasts.
Overlanding, vehicle-based adventure travel, car camping – these concepts were historically enjoyed by a select few risk-takers. Reliable equipment, however, opened the doors for a nation to explore its expansive natural beauty. In the decades that followed, the Brown brothers' efforts took the 4WD world by storm.
Fast forward over 40 years later, we are a globally renown off-road manufacturer. We offer a full range of protection equipment, suspension, touring and recovery gear, Air Lockers, compressors, and much more for over 100 applications (the new Ford Bronco being one of them).
ARB's mission is to develop functional and reliable products that ensure your remote area travel is safe and pleasant. Our 40+ years of experience and 70+ in-house engineers allow us to develop quality products that protect and enhance the look of your vehicle, but also work with the factory safety systems.
Prior to the release of the Bronco, Ford asked if we would like to collaborate on a Bronco build to kick off the release. We were honored to be approached by Ford and jumped at the opportunity. We were able to get our hands on a Bronco many months before the release and immediately began working on a full product line specifically for the Bronco. And just a few months later we were able to put our build to the test at the annual EJS 2021 accompanied by the Bronco Brand Team.
Our work didn't stop there. We have since added two additional Broncos to our fleet and our President has a First Edition 2-door of his own with a Bronco Raptor on order
Today we offer two different front bumper styles, a rear bumper, Old Man Emu suspension, under vehicle protection, differential covers, rock sliders, and cargo storage drawers. We also offer a large range of universal accessories from fridges, compressors, recovery gear, lighting, and touring parts.
Nitrocharger Sport Suspension Kits for the Ford Bronco come in six different kit configurations and are now available for light, medium or heavy loads.
Soon we'll be adding an engine bay compressor bracket, roof rack, OME BP-51 suspension, Air Locker locking differentials and much more…
In our own little section of Bronco6G you can expect to see updates about our latest Bronco accessories, Bronco builds, tips and tricks and much more. If you have any questions about ARB or if any, come up in the future, feel free to post questions here or in a new thread if you like! If you have a question about ARB that I can't answer, I'll find someone that can, and get back to you.