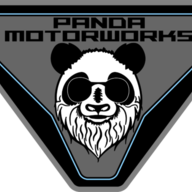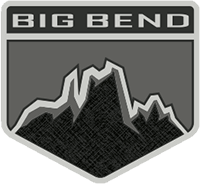 Well-Known Member
Squatch Sponsor (Level 3)
First Name

Mitch
Joined

Apr 7, 2021
Messages
Reaction score

813
Location
Website
Vehicle(s)

2021 Ford Bronco 4-Door, Bagged 2015 Ford Focus ST
Bronco

Big Bend
Vehicle Showcase
If you're looking to equip your
Bronco
with the best lighting out there, the
@Diode Dynamics
SS5 NEEDS to be on your radar! This versatile 5" pod packs a serious punch and can mounted in a variety of different ways. Whether you are running single pods in the ditch light position or linking them together to create an extremely powerful lightbar, the SS5 is as versatile as your needs! We are extremely excited to see these products come to market and we are excited to see what you all do with them!
The official Pre-Order goes live this Friday!
Now that we've introduced the SS5 pods, let's break down what makes these pods so special.
TIR Optics
The SS5 joins the Stage Series lineup and follows the same path as other Stage Series products which feature TIR Optics. TIR optics allow the SS5 to focus light more efficiently with minimal loss. TIR optics help collect all of the light from the LED, and directs it only where you need it. This improves the efficiency of the pod while also drastically reducing glare. With different optics to choose from, you can be sure that the light is going exactly where you want it. Since the lenses are interchangeable, you can change up the lighting pattern in a matter of minutes. So as your needs change so can your SS5! Diode Dynamics firmly believes that it is not always about output, but rather how you focus that output. Luckily the SS5 is no slouch so output will never be an issue, even on the entry level Sport model.
Output
While the crown jewel of the SS5 is the Lens, the sheer output of these pods can not be dismissed. For comparison, we will be lining up the SS3 pod to the SS5. We will also compare "Spot" optics as they have the highest output. The product in the Diode Dynamics lineup that held the crown for highest candela before the release of the SS5 was the
SS3 Max
, which boasted a whopping 251,000 candela! This is no match for the SS5, which has an output of 400,000 candela in the Sport configuration! If you were to stand 6 feet in front of our Bronco with the configuration it has, the combined output of the SS5s alone are literally brighter than the sun! Thats enough to cast light nearly an entire mile ahead of you!
Customization
One of our favorite things about the SS5 is that they are extremely versatile. Whether you want to run a single pod, or link multiple together you can use an SS5 in any way you see fit! If you decide to link your SS5's together, you would use the well thought out Crosslink pieces. These Crosslinks help keep your SS5 lightbar in place by giving it structural rigidity. They have been extensively tested to ensure that your SS5s stay in place. They also feature hash marks on the top to make lining up your pods in a straight or curved configuration a simple task. The Crosslinks also feature threaded holes on the top and bottom to mount additional accessories and supports to prevent the light bar from sagging.The SS5s receive their power via a DT connector, so if you are upgrading from a previous Stage Series product there is no need to re-wire. Just simply swap out the mounting brackets and lights and you are good to go!
Backlight Function
Even when you are not using your SS5s, they can still help you stand out from the crowd with their backlight function. You can choose between 8 different colors, however white and amber are our favorites! This feature lets you bring out the style of your off road lighting, without the blinding oncoming traffic. You can also use this as a party trick at shows or events, like Cars & Coffee. Other than looking great, there is also a safety point to be made. The backlight function helps make your Bronco more visible to others on the road. This could help inform other drivers that a larger vehicle is headed their way. This is why you see 18 Wheelers and larger pickups, such as the F150 Raptor and Ram TRX, with amber cab lights.
Bronco Kits
While these pods are universal, there are some Bronco Specific Kits you should know about. First, is the Ford Bronco Grille Lightbar Kit. This kit comes with everything you need to run 6 SS5 pods as a bumper mounted lightbar! This kit is designed to specifically work with the Modular Steel Bumper.
*Pro Tip*
If running with the Windshield Lightbar Kit, we recommend using Aux Switch 2 (if applicable) because it uses the same gauge wiring as switch 1. If your power requirements exceed 15A, we recommend upgrading to a 20A fuse.
Next is the Ford Bronco Windshield Lightbar Kit.This kit uses 7 SS5 pods to stretch across the windshield to make 1 extremely powerful lightbar! In-house engineered brackets hold the lightbar in place using the factory accessory mounting points above the windshield, so no drilling is required!
*Pro Tip*
We recommend running the Windshield Lightbar Kit on Aux Switch 1 (if applicable) as it is the highest rated fuse.
Last but not least, we have the SS5 Ditch Light kit! This kit allows you to seamlessly install your SS5s in the ditch light position using the OEM accessory mounting points. This is one of the most affordable ways to run SS5s on your Bronco! Even better, the SS5 WILL CLEAR the factory antenna! This was our main concern with mounting the SS5 in this position, but it clears with no interference.
When you purchase any Stage Series LED Pod Kits from
Pandamotorworks.com
, we include the wiring harness and Diode Dynamics snap on covers at no additional charge!
Last edited: