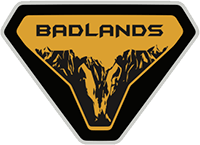 Well-Known Member
I am set on Badlands and 33" tires. I am not changing my mind again. Lol... Sure I will

However, I am really hoping to see a real Cactus Gray with Black Top / Next to Area 51 Black Top (Badlands with 33"). In addition, my understanding is that it should come with the Black Grille on Badlands if you get the Black top.

Is that correct?

Who else is deciding between Area 51 and Cactus Gray??