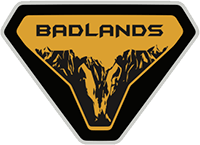 Well-Known Member
I believe BL SAS was 35s, wheels, minor lift, re-gear.

If I got pushed to 22, I would have added the SAS to my order probably.
Mine is getting pushed to 22 per the email I got last week or week before. I texted my dealer today about switching to a soft too so I expect a call tomorrow. I just don't know if the SAS will push me out even further. Hell it's been a year now though. What's a few more months?! Lol! I did initially have to give up my rock rails due to constraints so I'm hoping he can add those back tomorrow. I still don't have a vin so who knows at this point. I talked it over with my husband and we agree getting the soft top now and waiting until they get their shit together on the MIC to order later is probably my best option. We have a lift in the garage for his classic jeep hard top so we'll add one for my bronco.