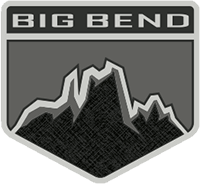 Well-Known Member
To be fair customer orders are routinely added to each dealer's website / inventory by Ford's system. All these dealers are required to be part of Ford's internal database / computer system. If a dealer has the personnel / knowledge they CAN go in their site and MANUALLY pull these customer orders out of inventory.

They aren't adding them in there just to lure customers in - you might want to believe that, but it simply isn't true.

Now do some dealers know this and use it? Sure. Do other dealers not have the personnel / knowledge to go in and pull these out? Sure. Different things can be true at the same time.

I remember having a discussion with my dealer about this very subject. Our Bronco never hit their website - because they have someone on staff who has to go in and do this on their end. It's not some "run a program" or automatic request - it has to be manually done. Not all that hard until you count up every customer order coming in or showing en route to dealers etc (not just Broncos).

Every dealer isn't out to screw the customer. And ironically, if many people from this forum (and others) get their wish and the "Dealer model goes away" (HINT - it WON'T - the dealers have the service piece of the business - that is NOT going away and Ford simply doesn't have the resources to set up some "dealer to customer" delivery model.) then EVERYONE will pay higher prices for cars and there won't be ANY negotiating.

Are there scumbag dealers? Sure. But imagine being a dealer that does try to do the right thing and treat its customers right and they constantly get people calling in "Why is MY Bronco showing on your inventory??!?!!" etc etc.

I've witnessed it. I witnessed it as a dealer technician decades ago. People accusing me of "Trying to rip them off" and "I want to see the old parts you are replacing" - shit like that is why I walked away from it.

I witnessed a customer come into a friend's dealer a couple years ago. Going ON and ON about how he's not paying for some option on this new truck that the "Dealer added to pad their profit"........... I WATCHED the Sales Manager print out the customer's PRINTED and SIGNED Purchase agreement that showed EVERY option when it was ordered. There was even a note in the margin where they had requested a certain option - but it required a different package to be ordered. When shown that - the guy said "Oh yeah". And that was that.

The truck hadn't even arrived yet. My friend was a better man than me. I would have told him to get the hell out and not come back.