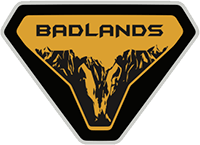 Well-Known Member
And no, I don't mean that it has no class!
One thing I love about my Jeep is that it doesn't tell anyone anything about you other than you probably have a somewhat adventurous spirit. You could be rich, poor, or anywhere in-between. But you know there is a good chance that you will get along well with another Jeep owner.
I think the new Bronco is going to be the same. You will have people who will save every penny to get one and you will have people could buy all of the First Editions in cash. It doesn't matter. I like that.
EDIT - To add a link to a Jalopnik article about classless cars and what it means.
https://jalopnik.com/how-to-make-a-truly-classless-car-1698386582
Last edited: