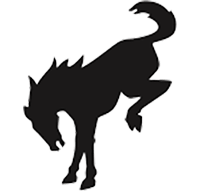 Well-Known Member
Anyone who is trying to convince others that the 2.3 is fast, is either A trying to fool themselves, or B has low standards with vehicle performance.
I don't think i've ever heard someone try to convince anyone the 2.3 was fast. The best I've heard was "adequate for a vehicle of this type". And having driven a 2.3 Mordor auto lux Badlands (about 5k lbs), it left me feeling plenty happy about how I expect my 2door base manual to perform that I expect to weigh about 10% less.
For reference, my current car is a 4800lb rwd 420hp v8 that does 60 in 5.5. Either bronco will be slower than what I'm used to, and I'm fine with that. More than speed, I need a manual transmission back in my life. If they wise up and offer the 2.7 manual i've got an extra 2k ford can have.