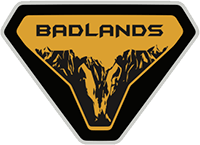 Well-Known Member
Torque and price. There's your short answer. It would be drastically more expensive (engineering and materials) to produce a transmission to handle the higher torque output yet have that numb modern feel of an auto.

To make a modern transmission as smooth and unobtrusive as they can, and avoid high wear components such as clutches that slip all day but don't burn out, the price goes up. If the clutch has ANY notchiness or rough engagement then people complain via keyboard and shit-can the "feel".

It's not as if they're going to go back and put a fluid-filled torque converter in there the way god intended in the 1960's.

Frankly, i'd pay an upcharge to have a proper manual on the 2.7, but i'm also happy to get a manual on the 2.3 without charge. That motor is stout and solid. Have driven about 3k miles with a 2019 Ranger and the only let-down on that truck is the 10-speed auto. But i'm not delusional to assume the manual paired with the 2.3 is going to be as smooth and sweet as the gearbox on a Honda S2000. Just hoping it's a bit more forgiving than the stage 3 transmission and clutch from the Evo 9 that I daily drove for a few years.
I have used the M-22 rock crusher on a few high HP-built Chevy engines with no issues. I wonder if Ford had a variant? Although I have owned a handful of Fords in the past I never had a manual one. Yeah, I know the M-22 is an older transmission. Just saying...