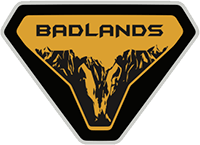 Well-Known Member
First Name

Nathan
Joined

Jul 15, 2020
Messages
Reaction score

1,961
Location
Vehicle(s)

Mustang GT
Bronco

Badlands
@XCR440

thank you for the info, if we defer our order to MY22 will we be able to change dealers after the MY22 order banks open?
I'd go into it assuming not.
The dealer can interpret the rules however they want. They put in the order but Ford builds to Ford's schedule. Ford doesn't care if the dealer submits Terry's order before Frank's. If Frank reserved first then Ford builds Frank's Bronco first.

Ford makes the final decision. It doesn't matter how the dealer operates.
Dealers can adjust order timing and priority. This is critical, I've got some that have early orders and don't want them till late fall. (well thought this was an issue, before seeing allocation numbers, now might be right on time).
If anyone doubts me, we were told it point blank, but even if Ford didn't allow changes, all that would have to be done is add commodity controls to the order you don't want to schedule and it'll get bypassed, then you take them back off. We do it all the time on Ford's suggested orders that we don't want.
Another example. I've given my customers their position, if someone new wants to transfer in, they go behind my existing customers, I'm not going back on my word, done that enough by using the wrong information that Ford's given us already.
My opinion of this is if you don't trust your dealer, and this is a concern for you, you need to find another dealer.
Since Ford now says your reservation doesn't expire a couple of questions.

1) Will Ford still refund your $100 reservation fee if you don't convert as of March 19th? Even if you intend to have a 22 MY order? It was communicated earlier Ford would refund your reservation.

2) Will Ford now allow a reservation holder to change dealers after the March 19th date? I believe the last communication from Ford was that you could change dealers up until the order deadline?
I'm assuming the $100 is held unless you cancel.
I'd bet that there will be no more switching after the cutoff.
Ok what IF I go to convert on Wednesday and then find out in May I wouldn't get until late 2021. Am I stuck? Can I cancel defer?
No, once you convert, you can't cancel. Warnings of this on the dealer instructions for converting the reservations. Possibly could have the dealer add Sasquatch and 2.7 which would probably bump you out of 21.
Where do i find the list of
changes for the 22MY? Maybe rain sensing wipers will be added
Probably won't be out until late summer or later.
With the pre sept 18th holdovers along with post sept 18th res holders end up being too many broncos that ford can't produce in 2022?
All depends on cancellations, based on 21 being 1/2 a year and only 30% can be built (and thats of the pre-9/18) So assuming 22 is double that and goes to 60% being a full year, we're still not all the way to 9/18, so yes.
That said, I'm guessing there will be few 7/13-15 cancellations and tons of cancellations later than this. Reservation to delivery time was already too long, this new increase I think will cause many people to cancel out, especially the post 9/18 ones. But I do bet it takes a good chunk of 22 to get through the reservations. Later in the year I see stock units being built amongst the reservation's. There will be 2.7L Sasquatches that get pushed so far back due to commodities that other stock units will get built way before them. Already seeing it on Bronco Sport, order a Base or Big Bend with no packages it'll get built before sold OBX or BD's that have the moonroof packages by a good bit due to commodity shortages.