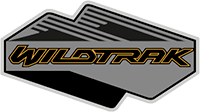 Well-Known Member
Have you heard of the new Jeep Adventure Academy?
Starting in October they are going to have 3 locations to teach Off-road fundamentals and learn how capable the Jeep Wrangler is.
Hmmmm, sounds familiar.
This just proves that competition is good for us consumers.
The Bronco hasn't even hit the street, mud, rocks, sand, or trails yet and the increased competition is allowing for more choices and offerings.