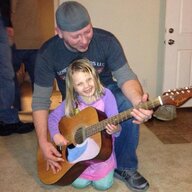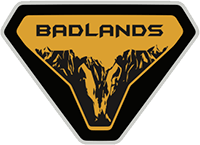 Well-Known Member
First Name

Dave
Joined

Aug 25, 2020
Messages
Reaction score

5,479
Location
Vehicle(s)

19 Z71 Silverado, 06 VTX1300, 94 Cobra, 01 TJ
Bronco

Badlands
Vehicle Showcase
I had a few moment of temptation and frustration with all of the things going on.
I found a dealer offering 6% below invoice on the Gladiator, so I went to test drive one to see if I liked it as much as I thought I might.

Gladi drove very well. No hint of wandering or wobble, or any of the urban legends out there. It was smooth, had a good stance (It was the Mojave with 33's and Fox 2.5 shocks). Hard top panels were substantial and super easy to remove. Good fit and finish. I own an 01 Jeep, and was somewhat surprised at the tight quarters inside. I mean, I know it hasn't grown to full size truck proportions, but was still a bit surprised that it felt just as small.

My son rode in the back seat. At 6-0 his knees were in the molle panels in the back of my seat, and my seat was almost uncomfortably forward.

He said, once asked, "I would absolutely not want to ride back here for a week-long trip, or even the 3.5 hours to the beach. This sucks."

Power was very lacking. Surprisingly so. I did not expect a Z06-level feeling. But I did expect a bit more than it had. The 3.6 is a smooth, quiet engine. But severely underpowered for the vehicle, for road use. Drove it for an hour and was not in love with it, other than the lure of a shiny, brand new 4X4 truck I could remove the tops and doors from.

Now, The WT 4 door was a completely different vehicle. I've ridden in one with Shelby at Supercel, so I had a feeling already from a passenger perspective, how it felt and rode.

Driving it is SO much different and better. It felt like it had twice the power. We were doing 75 on the highway and it felt like we were doing 50. SO smooth, responsive.

Son in the back had a good several inches of room between his knees and the seat, and I didn't have it as forward as I normally would.

Lots more head room.

Superb open-air feeling with no crossbar.

Seats. Oh man, the seats. They felt like Lazyboy recliners compared the the Gladi. And the WT camo inserts look a LOT better in person than they do in pics, as do the dash colors.
If I did not want the MGV and washout floor, I would switch to WT and never look back.

I drove the first half, my wife drove the 2nd half.

She has been overly supportive and understanding (and patient) during this whole ordeal.
Once we got back to the dealer she was as much a rabid fan of the Bronco as I have been, said "Ok, when we get home, email the dealer, get it out of 99 status, change to a Soft top and let's get this thing home ASAP."

And she was right. No comparison. It's a whole 'nother level of ride, comfort, room, feeling vs. the Gladi.

So promptly emailed, changed to a Soft top, added Squatch, and the anxious wait now begins to see if it hits soon in schedule land.

EDIT:
Update. Emailed the dealer to change the order Sunday. They replied last night after 6PM and verified it, sent me the new Order summary to verify. This morning at 9:31 I got a "You are scheduled for production Oct.4 week" email.
Happier than ever. A step forward. Now begins the next phase of waiting to see when it actually hits, and when it arrives at the dealer.
Last edited: