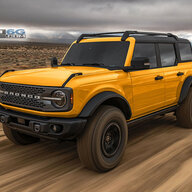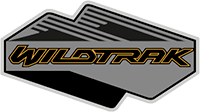 Well-Known Member
Watched a documentary today talking about the Origin of the Jeep...

While Bantam made the initial contract and design, Uncle Sam sent the plans out to both Willys and Ford to create prototypes.

All three companies were awarded the contracts to make the vehicles.

The Willys vehicle had the designator of MA (Military model A)

The Ford was given the name GP (Government 40" width)

The Bantam was called the BRC-40

The Army required all three vehicles to have interchangeable parts. But Ford didnt want their parts to end up in Willys vehicles without getting credit so they stamped all the parts, down to the nuts and bolts with a script letter "F"

https://olive-drab.com/idphoto/id_photos_ford_gp.php

So while Ford didn't invent the Jeep, they were there at the beginning for the origin of the vehicle...

Both the Land Rover and the Toyota Land Cruiser were based off of the original military GP Platform.
Also a reason for the stamping of an "F" was for warranty purposes.....Ford didn't want to warranty Willys jeeps that Ford didn't build