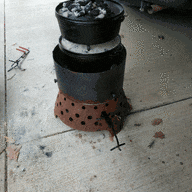 First Name

Steve
Joined

Jul 19, 2020
Messages
Reaction score

314
Location
Vehicle(s)

07 Toyota Avalon, 08 Honda Civic, 01 Nissan Pathfinder, 10 3T Saab, 94 Jeep Cherokee
Bronco

Undecided
To me that makes no sense. Good luck explaining to your customers that after they ordered their vehicle and agreed on a price that they decided they couldn't build it in time so now they have to pay more. I know GM did it with corvette owners but it doesn't mean it's acceptable.

The consumer in me wants Ford to honor what they have said. The realist knows they'll do whatever they want because they're a business and they don't actually give a shit about you.
Let me split the hairs
When we signed up for the Bronco the first time, that was to reserve a vehicle, the next time we give Ford our final trim and options, then Ford will call that an order. I do expect Ford to increase prices some, but they better not be significant increases.