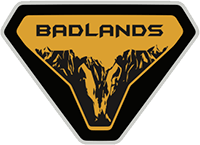 Well-Known Member
I know it's their logo, but man, Ford's logo looks terrible on modern cars, particularly on the grill. They should really start to adopt the Bronco/Raptor/etc design choice of just using the vehicles' name, or the word "Ford" in a font.

Just my 2 cents as a designer.
Agreeance! Hate that blue oval logo with a passion. It just reeks of the 20s. Or 30s. It looks old.
While I'm at it - Toyotas is terrible too. And that stupid bow tie, especially when its tan.