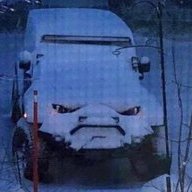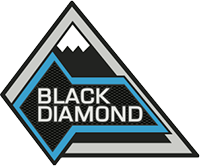 Moderator
Staff member
Moderator
Howdy guys!
So recently, as I'm sure y'all may have noticed, this forum has turned a bit... sour. Lots of threads have turned into places for people to air grievances that things with the Bronco aren't EXACTLY how they wanted/pictured/dreamed. I get that, no vehicle is perfect, and it's ok to want something better. But there is now so much noise, and so many complaints that it's starting to get hard to focus on the items that are the most important. There could still be some minor changes put into effect in the coming months before the order books open and Job 1 begins. So we want to use that time to provide Ford with our top things to focus on for the 2021/2022 Bronco to give us as much of a chance of changing those things as possible. So that's what I'm creating this thread for; so we can be constructive and help Ford deliver what we want. Now, I don't want to overpromise and say that all of the things we vote on can be accomplished. But our best chance of changing things and having our input valued is to narrow it down, and offer solutions. So please, realizing that Ford is watching, let's hear some ideas on what can be done to improve the vehicle/launch process/ any other questions you may have. And let's make sure to thank the Bronco team, and things that they've done well and can expand on are needed as well! I think most of us are happy with at least 97% of the Bronco, it's obvious they've put a lot of work into it and the design is an absolute home run.
I will update the thread with a poll later on when I get some of our most repeated requests so we can vote on what's most important to us.
Updated; Here is the poll so far thanks to
@North7
Edit: Just to address some of the already popular things:
1. White roof will be a late availability, 2022 model year. The black painted hardtop is also delayed, but it sounds like it will still be towards the end of the 2021 Model Year.
2. Rear console A/C vents are not going to be something that can be changed. Maybe with a mid-cycle refresh in a few years, but that is an extensive engineering challenge.
3. Interiors, the prototype show cars did not have a production interior. I do think that ford intends to have fancier interiors down the line (hence the prototypes and the Filson Bronco) but right now I think simplicity is key.
4. More "A la carte" options. This is definitely something we can provide feedback on, but packages are there for a reason and it vastly simplifies supply chains and how the trucks are produced. Ford is already doing a pretty good job of offering things like sasquatch A la carte, I wouldn't expect it or anything offered in the interior packages to be broken down much further.
Last edited: