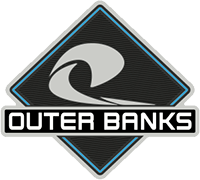 Well-Known Member
Based on my research, i am not seeing a lot of guys get a leveling kit for only the front. They do all four corners and raise the entire truck and keep level. Based on the look of things, trims with standard duty suspension have a ~1.0" rake. Is there anything wrong with just raising the front, and keeping the rear totally stock? Will the ride be terribly off by doing this?


Many people, including myself, are planning on upgrading to 33s, which IMO leaves not a lot of wheel gap upfront. It is still manageable, but may look off. I think a ~1" lift kit on the front would really complete the look. Honestly, I prefer to not raise the rear, just something subtle and level by adjusting the front. Thinking of say Fox 2.0 adjustable coilover in the front (thinking of going to either the 1st or 2nd setting). From what I am reading, i THINK there are 3 settings, maxed at 2.0" lift, with setting 1 starting at 0.8". But i could be wrong.


FYI - here are the numbers

Tape measured - BL rear wheel gap is 7.5". Given tire is 32.7", the distance from spindle to flare is 23.85". Sasquatch is 1.2" lift, and BL is 0.4" less (this has been confirmed). So standard duty suspension is 23.05" from spindle to flare. Apply that to say, an OBX with a 32.1" tire, and there is 7.0" rear gap.

Eyeing photos the rake (if I were to guess) is 1.0", and the difference in wheel well gap is 1.5"

Stock BL: 6.0" gap front / 7.5" gap rear
Stock OBX: 5.5" gap front / 7.0" gap rear
OBX on 33.2" tires: 4.95" front / 6.45" gap rear (so now the front starts to look a bit off...)

So as you could see, a solid 1" lift on the front would be perfect, with some improved ride quality.

From what I am reading, the Fox 2.0 Performance Coilovers are around $480 (just the front 2). Install sounds to be $150/wheel. Alignment (i would need anyway with tires). So ~$800 to lift the front an inch or more to level it....I could justify that. Especially if it's improved ride quality over stock standard duty front suspension.
Last edited: