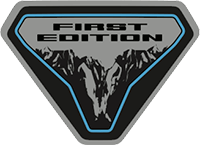 Well-Known Member
Suspension is pretty simple. There is a limited amount of movement. Something is going to stop the wheel from moving up and something is going to stop it from going down. Properly designed those somethings are safe and reliable ways to stop the movement. People get into trouble when they start throwing parts on and end up making it so something like their ball joints become the down limiter or their dampener becomes the up. That is why you hear that spacers are bad. There is nothing wrong with spacers if done right.

Also, I see a lot of people put stiffer springs or crank the pre-load on their coilovers so they get the look they want. Keep in mind that if the wheel is sitting near the lowest point while at rest then every time you drive over a hole the whole truck has to fall into the hole instead of just the wheel. Or you take a high speed corner and the outside wheel gets unweighted. Either way the truck rides like crap.

When it comes to suspension you usually have to take something to get something, unless you change more than springs and dampeners.