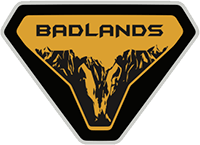 Active Member
I am going to guess that Ford isn't going to release a Build and Price tool until after the October Bronco Super Celebration East event.

There has been a fair amount of people chatting about and trying to get dealerships competitive against each other and it seems many are upset. They aren't happy about smart buyers and our ability to communicate. I am assuming a benefit that big wigs at dealerships may or may not be pushing for is to hold out on a Build and Price tool until after or Just before the deadline of when we can change dealerships so we are stuck with the higher prices many want to push.

I have been banned from a local dealerships Private face book group, Larry H Miller Ford Draper in Utah. This occurred after I was trying to encourage a more competitive market and speaking to other group members on how to do that. Some of which was with sharing posts from Granger Ford from this forum, or exploring options about neighbor states that have generally lower prices only hours away. Needless to say the money leeches didn't appreciate that and have sent me packing from their group.

After reading many forums and threads on here, I believe there is a good amount of people that seem not strapped for cash and don't have a need to be thrifty with their money and could care less about this issue. If that's you just move on from commenting about how we poor folk just need to suck it up. For those of us that aren't as well established in that regard we need to be looking out best we can.

Thoughts?