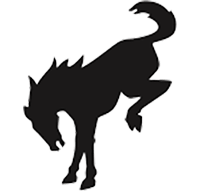 Well-Known Member
Joined

Mar 22, 2020
Messages
Reaction score

1,039
Location
Vehicle(s)

H2 Hummer, Holden Commodore
Well after seeing word Ford is sticking it to us with these engine choices for the long haul I have re-evaluated my decision on the Bronco. After having a miserable experience with the 2.7L and seeing coking issues (along with being a tiny engine) on the 4 cylinder I have resorted to accept I will have to build my own Bronco.

Why not 5.0? Frankly the F150 has had issues with this engine, the aftermarket is limited, it's more expensive, and technical knowledge is limited. And the thing is huge.

Why not the 7.3L? Actually I would greatly love the 7.3L over the LS engine but again, the aftermarket is limited, the knowledge for this engine is minimal, it's still building a reputation. Truly time and money no issue THIS is the engine to go with.

Im going for an aluminum block LS likely 6.0L since 6.2s are overly prized. Either I'm going to have to adapt the 10 speed to it (wondering if the 2.7L 10 speed is the Ford/GM co-built trans) If not that then the 08-09 6L80s are very easy to work with.

Frankly power output isn't a big deal to me but I'm going to throw a nice lumpy cam in the 6.0 and make this Bronco sound and run like its suppose to.

Wont be my first engine swap but it will be my first swap of an engine to a total different brand with different controls setup.

For the donor I will need a 2.7L truck with the iron differential and stronger transfer case(assuming that gets mated) to help ease those issues. Of course I'm not buying a brand new truck for this, so I think I will still need to get a 4 cylinder to hold me over until these start dropping out of warranty

I can see the money flying out of my pocket, Ford built the perfect design for the Bronco, now I've decided to shove a middle finger into the engine bay. I'm going to go ahead and start collecting parts.