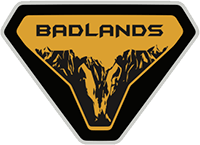 Well-Known Member
None of the locking diffs have welded ring gears. All non locking diffs have the welded ring gear.
I recall you mentioning this when I noticed the Ford Performance website has a note on the 4.70 ring gear ( M-4209-470 ) page:
https://performanceparts.ford.com/part/M-4209-470
"Factory 7-speed manual transmission equipped Broncos WITHOUT the Sasquatch package feature a welded ring gear/differential and will require differential replacement."
Can you make sense of this statement as to why the 7-speed would make a difference here? I would think the Badlands, seeing it has a M210/M220 with locking diff, should not have a welded ring gear, right?