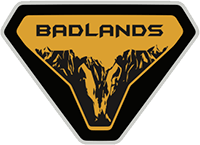 Well-Known Member
Good to know but not shocking that something like this could happen... but it doesn't seem to be the norm with Mabett but who knows. I have the mudflaps because there aren't any that I like that don't look horrible or cost 500 bucks (or both really, which is usually the case). I haven't fit them yet but they seem to be adequately made. I'm planning on using some upgraded hardware and making a few tweaks but I went in to this with the mindset of if you buy something insanely cheap... if its not garbage, you're winning, i'm totally prepared to have to make little tweaks or fabricate on my own, but I can't mold flaps myself.
I'm not going to come in here and beat up on the OP, that horse is dead... but I will say you seem really worked up over it, kind of the response I'd expect from someone who didn't get a reply, is getting a huge run around, or was just told to pound sand.. You're situation sucks but its really just an inconvenience. Maybe I'm just numb/immune at this point from the 2.5 year wait to get my Bronco.
IAG sells a version of these flaps with their logo or something in the molding if you want to buy from a place with a US warehouse but I like the Mabett version better since its plain.