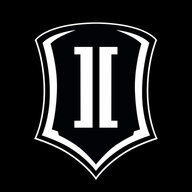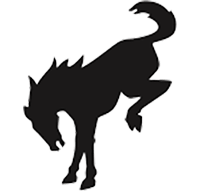 Well-Known Member
Squatch Sponsor (Level 3)
First Name

Dusty
Joined

Oct 4, 2021
Messages
Reaction score

292
Location
Vehicle(s)

2021 Bronco Base 2-Door
Bronco

Base
Hello Bronco6G family, and welcome to our own little section of the forum! We're proud to be here and excited to be developing products for the new Ford Bronco. Some of you may be familiar with ICON already, and some may know me, but for those who don't I'll introduce both the company and myself
We are ICON Vehicle Dynamics, a company born out of the off-road motorsports, desert racing and back country adventure scenes. We built our reputation on innovative shock absorber and suspension technologies and precision manufacturing IN THE USA. We have since applied our design philosophy to wheels with our ICON Alloys product line, and more recently, to bumpers and armor with our ICON Impact product line. And we are excited to expand each of these segments of our business into the Bronco market.
ICON Vehicle Dynamics and our core suspension product line embodies our philosophy of offering complete suspension systems to achieve any off-roader's performance goals. No two rigs are alike, no two drivers are alike. We all have different expectations and aspirations. So ICON has developed a range of state of the art suspension components, from shocks and springs to full coilovers, control arms, brackets, links and joints. From these we are able to select components to offer a range of suspension system "Stages" to achieve most off-roader's perfect combination of performance, ride quality, suspension travel, and of course budget. Our suspension stages usually begin with our simple, budget-friendly leveling kits and continue on up to our complete coilover kits with long-travel control arms. We look forward to bringing this range of diversity to our Bronco product line, with several of these products already in the can and much more in development. Of course we'll be telling you about these soon!
(not a Bronco kit)​
ICON Alloys is our wheel line, which we call "Wheels designed with suspension in mind." Originally developed as an important extension of a complete suspension system to maximize performance, this segment of our business has evolved into a diverse line of great looking wheels that maintain a steadfast adherence to maximizing both form and function. Our most recent innovation, which has taken the off-road world by storm, is our patented InnerLock technology, a revolutionary new bead retention system available now in our Rebound Pro wheels. These of course are available in the 6 on 5.5" Bronco bolt pattern, in several backspacing variants. We'll be talking about these and all of our other Bronco-compatible wheels here on the forum!
image courtesy of
@broncoepic
​
ICON Impact is a relatively new endeavor for us, as we launched it last year to bring our design and manufacturing resources to bear on the 4X4 bumper and armor market. We started with a full product line for Jeep Wrangler, and we're excited to now turn our attention to the Bronco. Our Impact series products are built for high clearance, high impact and high performance. While I don't have any sneak peeks to show you just yet (the image below is from one of our Jeep bumpers), I can tell you that the prototype designs currently working their way through our engineering department are amazing. I can't wait to get them on my own Bronco and show them off to all of you.
That's a little bit about ICON, and we'll of course be talking more about our products here on the forum, and always welcome your questions. I also wanted to introduce myself, for those of you who don't know me. The popularity of the new Bronco has brought a ton of new players out of the woodwork, many of whom are brand new to Broncos and the Bronco enthusiast community. Not me. I've been in Broncos for nearly 30 years, and currently own a 1970 and a 1971 Bronco (the latter is currently in parts!), and a new 2021 2-door Bronco.
I've been a fixture in the Bronco enthusiast community for decades, having founded So Cal Broncos, one of the oldest and most active non-club Bronco enthusiast communities, way back in 2001. And I've been a member of this forum nearly since it's inception, under my personal profile "Dusty." Nor am I new to the off-road aftermarket industry. I've worked in the recreational vehicle and 4X4 aftermarket since the 90's, including nearly 10 years helping to build the storied Poison Spyder brand in the Jeep market. I've been working with ICON for over a year now, and am excited to help introduce our brand and products to the Bronco community.
So excuse our dust as we get settled in here and start populating our sub-forum with threads for our various products and technologies. Feel free to post questions here or in a new thread if you like! If you have a question about ICON that I can't answer, I'll find someone that can, and get back to you