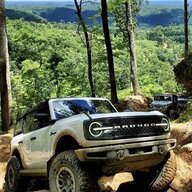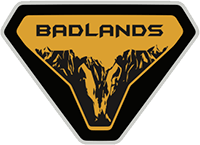 Well-Known Member
First Name

Bradley
Joined

Jul 19, 2020
Threads
Messages
Reaction score

1,147
Location
Vehicle(s)

18 Sequoia TRD sport, 98 Jeep, 92 GT, 93 Cobra
Your Bronco Model

Badlands
This is not to hate just keeping it real. (trying to save people money that really doesn't know)
What works? It's a turbo engine keep that in mind.
1. Tuner (Look they will all add power by adding boost) I'm not getting into what is better they all will do the job. Me I like a tuner that Flashes the computer.
At this point this is the direction I will probably go. (Takes care of 1&2) I want an 87 and 93 tune not sure if they will have an 87 tune.
https://www.bronco6g.com/forum/thre...-flash-device-and-high-flow-air-filter.27572/
2. K&N or high flow style filter.
Thats it sorry
Other thing you may buy
1. Cold air intake (I want to be clear the filter is all that is helping you. The rest is for looks or sound #2 above will do the same thing)
2. Exhaust (Do this for sound or clearance not HP)
I know someone is going to say I'm wrong (Look on the F150 forums its been proven many times I made over 550hp with my 3.5L F150 with a tuner and a K&N and 93 octane)