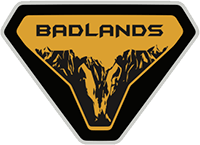 Member
so, I'm new to the overlanding scene and my bronco badlands will be my first vehicle of the sort.

I was wondering what exactly to expect the marine grade vinyl interior to be? When I hear "marine grade vinyl" I think of noisey seats everytime you move... stiff.. uncomfortable etc...

I know what to expect from cloth or leather obviously, but anyone able to explain what to expect from a vinyl interior creature comfort wise?