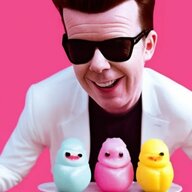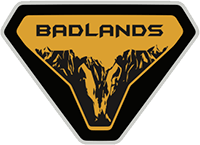 Well-Known Member
I don't know what I gotta do to get on that front page reel, but I have 90+ pictures I could vomit on here, lol.
Metro Ford Miami event April 3, 2021
Yes!!! They were "real" Broncos!
***There was a Bronco Sport there and it was ignored so hard, I kinda felt bad for it.​
When I pulled up to the dealership, I was immediately both excited and bummed; bum-cited? I wanted to see a Sasquatch, 35 inch tires, and, in futility, hoped for a two-door. They drove these from Michigan which is why I suspect nobody will see a two-door any significant distance from the mothership.
Big Bend about to drop a sick album...​
Velocity Blue is really hot in person! It definitely looks better when it's overcast than sunny, but I have to admit it's better than I thought. Enough to sway me from Race Red??? I don't think so, but it would have if I had any other favorite color on order.
Big Bend, Big Mouth​
"Little more driver..."​
The painted black grill is
​
Front Camera
The picture I really wanted: door open and window down!​
Fifty Shades of Velocity Blue, no filter, overcast​
Yes, this is Rapid Red! It's brighter than the ol' Ruby Red, thank the flying spaghetti monster, and solidified my choice to find some sort of attachment point cover after removing the fenders.
The real transmission for all of us man-ly masochistic mechanical mashing motorists was pre-zent. I, with all the hubris of someone who is 6'3", glided the seat back to its furthest stop before I hopped in. Aside from width, it felt as roomy as my 2017 F150 and a bit wider than my 2007 JK, but that memory is going the way of Brian Williams. The tilt feature was intuitive and it already felt like I owned my Bronco.
A three-course apology began to form in my head as I went to row the gears without permission. I could not fully depress the clutch. So, after a healthy portion of humble pie and making sure nobody was looking, I scooted the seat closer. Halelujah, I could speed through the gates like any well-made transmission with the engine off.
Some features have turned my head towards a 2.7L Auto, but nothing about the manual transmission itself. It is a little short of ideal, but maybe a shorter person would disagree.
*Forgive the beyond-the-pale nakedness and my unmanicured feet.
@Beach_Bum
and
@Ryan P
I didn't get a pic of the OBX dash, but hopefully this shows you enough of what you want to see in the Big Bend. Definitely see some sasquatch hair-itage.
The male M.C. did complain about the road noise with the soft top, but he said it diplomatically. I have no idea what his frame of reference for NVH is when it comes to soft tops and I'm not always a people person so I didn't ask. It looks like stock Jeep tops, I guess. The wrinkles/creases in the rear quarter that stood out to me so harshly in pictures aren't really that bad in person; barely a flow and not yet a wave. It still looks a bit harsh in this photo, but that's just the photo.
One more update before I stuff my face...
I, stealthily, picked up the door in the bag. Not that I'm benching 300 anymore, but I can lift heavy objects like eight grocery bags per finger as I fumble in my pocket for my keys... super-strong!
Seriously, though, it felt like 40lbs and the bag made it super easy. It wasn't cumbersome at all, but I would fab up a cart off of a Harbor Freight dolly to wheel to each portal for use in your garage.
*If you are in this shot and want to be blurred out, let me know.
@Ryan P
and
@Flynn1m
, The cloth seats felt like... well... cloth seats. I was a bit selfish today and since I'm getting the MGV on muh Badlands I didn't do a full investigation, but a lot of components felt similar to my F150's components. The cloth seats may be slightly less quality than my F150's "unique sport cloth" seats, but it would take a real
Princess and the Pea
personality to qualify the difference as anything significant. I only got pictures of the cloth interior with my kid sitting in the seat--her favorite color is blue and she's going to learn to drive a manual transmission on my Bronco--and I'm not putting her on the internet at her age; just letting her be a kid. From my former life and owning a Jeep JK perspective, they're much better seats, but they're not quite as good as the cloth seats on an F150 XLT Sport; if I had to rank them.
Last edited: