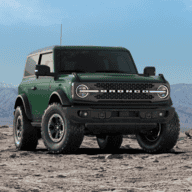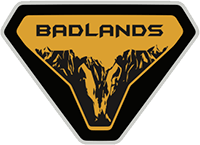 Well-Known Member
First Name

Mark
Joined

Jul 16, 2020
Threads
Messages
Reaction score

325
Location
Vehicle(s)

20 Shelby GT350, 22 Bronco BL, 29 Ford Roadster
Your Bronco Model

Badlands
I have a 22 2 door with MIC 2.0. I picked my Bronco up in April and my dealer is an hour away. I got a ride out to pick it up and was praying my top would not have the leaks or wind noise as I test drove one with a soft top and one with a hard top both had minimal road noise but no wind noise so I was hoping for the best. I was not expecting this roof to be like my Land Rovers with fixed roof but I would assume it will be better than my 96 Jeep Wrangler! Well I took off from the dealer and it sounded pretty good for the first 15 minutes until I got on the highways then the wind noise was unacceptable, road noise I can live with but this is like a window is cracked open all the time over 45 mph.
The next day I figured I would take a look at it as I was a automotive tech for almost 30 years. Found huge gaps in the gaskets between the front roof panels and the rear roof... basically I could shine light right through it. The I noticed the drivers rear quarter panel was formed incorrectly! At this point all I could think about is did I make a mistake.
My dealer Portsmouth Ford it Portsmouth NH has been nothing but exceptional to deal with. The immediately had me bring it back in and gave me a rental. The successfully repaired the quarter panel so I could not notice anything and attempted to fix the wind noise by replacing the roof gasket just above the windshield. Wind noise still unacceptable and dealer agreed but at the time there was no other TSBs from Ford.
Second visit to fix wind noise and also a massive water leak (coming from the roof gasket that was previously replace) after a rain storm. This visit was also not successful. Dealer agreed and ordered the front roof panel gaskets and I will need to bring back again. Remember this is an hour each way for me.
Third visit they replaced the front roof panel gaskets that had the gaps in them, did the windshield adhesion recall, mirror cap wind noise TSB and again not successful.
Dealer suggested to call Ford to start some communication which I did when I got home the following day and Ford told me they could not start a case unless the Bronco was at the dealer
.
There is not one thing I do not like about this vehicle except this wind noise!
I hope Ford Motor Company sees this and can give me some suggestions on what to do next.