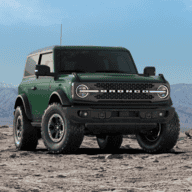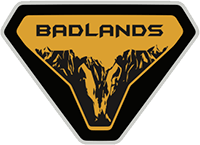 Well-Known Member
First Name

Mark
Joined

Jul 16, 2020
Threads
Messages
Reaction score

325
Location
Vehicle(s)

20 Shelby GT350, 22 Bronco BL, 29 Ford Roadster
Your Bronco Model

Badlands
I know there are many threads already about wind noise and water leaks with these MIC removable tops and using foam and weather seals to mask or improve the issues.
First lets talk about "road noise" and "wind noise", tow totally different things. These roofs are thin so they can be easily removed which we all like but with this comes road noise and is really not bad at all considering. Wind noise is caused by small gaps in weather seals, glass or misaligned panels. Sometimes gaps causing wind noise can also cause water leaks.
Ok so we are talking "wind noise". I was a auto technician for 29 years and have experience with figuring out these type of issues and after picking up my Bronco I was hoping for the best but as soon as I went over 45 mph I could hear "wind noise"... then hit the highway heading home and the wind noise was unacceptable for any vehicle never mind a 50K+ vehicle. My Bronco spend many days and multiple visits back to the dealer to solve the problem. They changed the front gasket about the windshield the roof panels rest on, they removable roof panel gaskets, did the windshield recall to reseal it and could not improve the "wind noise" even after speaking with Ford tech the dealer did not have anything else to try and suggested I contact Ford directly so I picked up the Bronco and figured I would take another look myself.
This is the first problem I found using a light from the side. The dealer changed these roof panel gaskets and the gap is better but still leaks.
Now is a series of pictures I took today and I found all of these leaks in less than 1/2 hour. I used a smoke machine, but if you do not have access to one I will explain how to find them without.
Using a smoke machine
start the vehicle and place the fan speed to high and also make sure your climate setting is for fresh air not recirculate. Then close all doors and windows this will create pressure inside and using a smoke machine from outside the vehicle run smoke over the gaskets, door seals, window seals and so on and you will see turbulence in the smoke where there is a leak.
No smoke machine
no problem. Same as about but also put the A/C on and get it cold, again make sure it's not on recirculate. Get a wet rag or paper towel and wet the back of your hand with the rag. Now run the back of your hand about 1/2" away from the gaskets, door seals, window seals or where ever you suspect a air leak. No leak your hand will be warm as soon as there is air leaking you will feel the cool air and be able to pin point the problem area.
Check all these areas.
The removable front panels are about 1/4" higher than the rear roof and I do not really see much adjustment to align them but I did not find any leaks on top of the roof, but I believe these panels need to be tightened down to align properly.
I do have someone from Ford working with me now, I contacted them from a previous thread but my Bronco will have to return to the dealer for them to assist. I will be making another appointment and I will update this post on what is done.