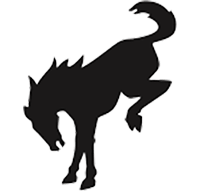 Well-Known Member
MIC top looks good except for the back horizontal edge of the roof portion of the top. It's just the back as the sides of the roof portion appear to have the edge painted. The photo is of the worse 6 inches +/-. ( its above the back wiper as the flat roof rolls down )
Removed the front panels today ( 2 Door )-Few comments:
Surprised by the weight. Quarter turns were tight.
With the Roof Rack in place you have to work at the latches as you can't just unlatch and lift out. It's a hook and loop catch. So fully unlatch-lift the panel to clear the loop-close the latch- then lift out.
The panel rubber seals look good.
The headliner is cleanly done.
There is an open mesh filler seal in the back by the door jam. It attached to the "roll bar ".The only way I can descibe it is that it is like those mesh bath sponges. Looked fragile- almost temporary.
On the panel bag storage-
They look durable.
The bag only zips at the top and it a hassle for one person to 'slide" the panels in.
No doubt you will bend and twisting the seals.
A better design would be for a full zipper to allow you to lay them down and zip.
Last edited: