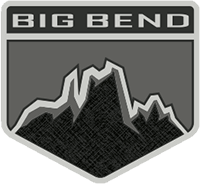 Well-Known Member
First Name

Greg
Joined

May 29, 2019
Messages
Reaction score

7,427
Location
Vehicle(s)

'84 Bronco, '93 Bronco, '94 Bronco, 2012 Mustang
Looking for some opinions on this one. I WON'T be going off road. My Bronco will see snow, dry pavement, rain and a little bit of mud here and there. The build I'm leaning towards is a Big Bend, V6, 4.27 gears. But I'm also about appearance. Looking to put either 285's or 295's (if I can squeeze them) on her. Will more than likely need to swap the wheels as well for a proper offset, but my question is about tires.

So here's my deal, I come from running BFG Mud Terrains (35's) back in the day. NEVER had an issue with snow, mud or whatever, loved those tires and easily got 35-40k miles out of them no problem.

Currently looking @ Mickey Thompson Baha ATZ P3 & Dick Cepek Fun Country. Not so worried about road noise (especially looking at mud terrains, I know what to expect).

Does anyone have any experience with these tires? If so what are your opinion of them?

Reason for choosing these (2) are looks and cost (generally $250-$260 range for 285's). So if anyone has any other thoughts, I'm listening. Could still opt for the BFG's, but I'd be looking $300+/tire for the KM3's.