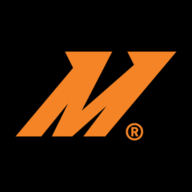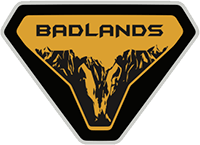 Well-Known Member
Base Sponsor (Level 1)
First Name

Nick
Joined

Jun 16, 2021
Threads
Messages
Reaction score

383
Location
Vehicle(s)

Ranger XLT, Raptor, F-250
Bronco

Badlands
Hey Gang!
Nick here, back again to kick off another thread to show the work we've been doing on some more Brocno goodies! This time we have something more for the folks who are planning for more power rather than the over-landing equipment, and we're diving into a performance stock location intercooler! We have a TON more info over in the latest post on the Engineering Blog:
Low Road – 2021+ Ford Bronco 2.3L/2.7L Performance Stock Location Intercooler R&D, Part 1 – Stock Review and Design Plans
When it comes to the Bronco specifically, there are a few aspects about the intercooler's design that lock away power potential in both of these EcoBoost engines. First, Ford opted to use the same intercooler between the 2.3L single-turbo four-cylinder and the 2.7L twin-turbo six-cylinder for starters. It's not uncommon for manufacturers to reuse components across their fleet to cut costs, but that comes with some compromises since a properly sized intercooler is vital for best performance. Oversizing the intercooler core can lead to increased turbo lag and slower response from the vehicle. Whereas an undersized core, especially when it's cooling for two turbos, will soak with heat much quicker, returning high intake air temperatures and diminished performance. For the most part, this intercooler provides adequate cooling suitable for both engines during daily commuting duties but will quickly fall behind once more is demanded from the system.

...

Since we're retaining the same mounting location for this intercooler, we have performance first on our mind, and performance starts in the core. So, to beef up the cooling power for both Broncos, we plan to bulk up the core's thickness for an increased core volume and improved cooling power. Increasing the size of this intercooler might seem counterintuitive to an intercooler shared between two different engines. Still, the larger core volume is best for use with higher boost pressures resulting from tunes or bigger turbos, so this design is the ideal choice for those looking to squeeze more power from either EcoBoost...

read more...
For those planning for a more off-road oriented build, don't forget that we're also working on a high-mounted intercooler to clear some space for winches and other recovery goodies. Make sure to check that out over here -
High-Mount Intercooler
We'll have plenty more coming for both of these projects, so make sure to stay tuned, and don't hesitate to reach out with any questions! In the meantime - are you planning for a more on or off road dedicated build for your Bronco?
-Nick