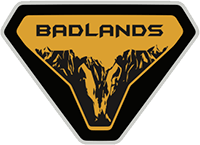 Well-Known Member
I drove down to Allen Park this morning to check out what was left out this weekend. I drove the entire lot and the only Bronco left out was the Cyber Orange Badlands. I was not disappointed! Cyber Orange is so much better than I could have possibly hoped for. It is a bit yellow, but I don't care. It reminds me of a construction yellow/orange and not a school bus. Unless I am thoroughly impressed with Cactus Gray, this will be my color. I have a couple pictures with a piece of paper in them so you all can adjust the photos accordingly.
A lot of the pictures will be similar to what we've already seen, but I did a full walk around (sorry about the fingers in the video) and a couple comparisons to the F-150 I was driving and grabbed a few shots of the crash bars. Overall the entire Bronco is about the same size as the F-150's cab. Not bad, but still pretty big. For anyone making the switch from a two door Wrangler, this thing will seem HUGE.
I also took a few measurements of various things and tried to get some decent interior shots. The video and all photos were taken on an iPhone 12 Pro, and some of the interior shots were taken using the wide angle lens so there may be distortion.
Lastly, thanks
@SamG
for posting the address in another thread and thanks
@LadyBronco
for letting me know they leave things out on the weekend! I probably wouldn't have been able to get up close to a Bronco until delivery without you guys.
Enjoy!
EDIT: I forgot to add that the full length of the hardtop is about 83 inches. Couldn't get a picture of the measurement because I was by myself.
Last edited: